Nigerian Independent Firm Delivers Gas to NLNG

03 December 2012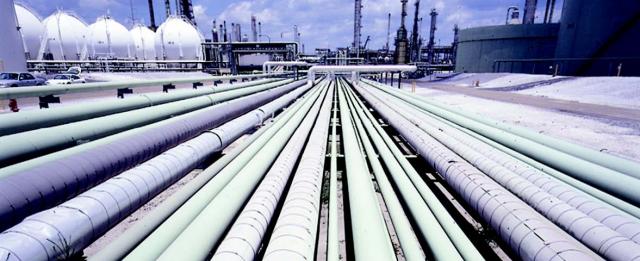 The Niger Delta Petroleum Resources (NDPR) Limited, a subsidiary of Niger Delta Exploration and Production (NDEP) Plc, has delivered gas from its Ogbele Gas Plant to the Nigerian Liquefied Natural Gas (NLNG) plant in Bonny Island, Rivers State.
It was gathered that by this development, the company has emerged as the first independent Nigerian company to deliver gas to the NLNG plant, as gas supply to the export facility was from the joint venture companies between the Nigerian National Petroleum Corporation (NNPC) and the international oil companies.
THISDAY could not reach the Chief Executive Officer of NDEP Plc, Dr. Layi Fatona, at the weekend, but a source within the company confirmed that with this feat, the company had achieved full commercialisation and is also able to monetise the gas resources of its Ogbele Marginal field.
"On Saturday, November 24, at 17.25 hours and after final multiple technical checks of systems and all, NLNG allowed Ogbele gas from our Ogbele Gas Plant, through our 12 inch by 20 kilometre Ogbele-Rumuji gas pipeline, the NLNG owned Rumuji Manifold / GTS 2 into Bonny NLNG Plant. This, being the first independent Nigerian oil company and only non-joint venture gas throughput into Bonny NLNG, the company will make formal announcement shortly," he said.
He noted that the project was part of his company's compliance with national environmental and corporate goal, as well as the gas flare out policy of the Federal Government.
The company had negotiated a Farm-Out Agreement on commercial terms with the NNPC /Chevron joint venture. In 2000, the Farm-Out Agreement was executed for the assignment of the Ogbele Field in Oil Mining Lease (OML) 54 to the company and the right of first refusal on the Omerelu Field, in OML 53.
The agreement, which was the first of such in the history of the Nigerian petroleum industry, made NDEP the pioneering force in the independent acquisition of marginal oil field assets by home-grown Nigerian oil companies. The company was also the first Nigerian independent oil company to build and operate a private refinery.
Chief Executive Officer NDEP Plc, Dr. Fatona, had told THISDAY that the refinery had an initial capacity of 1,000 barrels of crude per day, using crude oil from the company's Ogbele Flow station.
The firm has also been granted a Licence to Operate (LTO) by the federal government. Built at Ahaoda East Local Government Area of Rivers State, the refinery, which was completed in December 2010, began operation in 2011. Fabrication work had started in January 2010 by Chemex Incorporated of Texas, California in the United States.